Last week Kalyn traded in Leslie's Miss Dallas dreams for an apron, and Duarte shared her vast CIA insider knowledge of UFOs. But after watching episode 7, those themes seem relatively normal in comparison.
We sensed the hook-up coming long ago and were willing to look past the ick-factor of Kalyn and Tyler being god-siblings and all. But our tolerance was tested when, in the first 3 seconds of episode 7, Ty greets Kalyn from the Verona community hot tub with a provocative tone, "Hey, Sis."
And it gets worse.
Bikini-clad Kalyn gets in the germ incubator and a flirty tickling thing ensues. Then she tells Tyler that she's interested in more than just a friendship with him. Ty confirms that he also has romantic feelings for his god-sister. They kiss.
And with that, viewers separated into two camps:
Those who validate the godparent role and dry-heaved;
Those who say they're not technically related but dry-heaved anyway.
Thank goodness for anything that will take us from this morally slippery slope, even if it's some STD talk.
Connie, Leslie and Bonnie are having lunch at the country club when Conn decides to lay it all out for Bon, "There's a lot of rumors going around the club that I think you need to know about. They're saying Whitney has STDs." Conn, fluff it a bit, could you?
Next, Leslie is having drinks with Heidi Dillon's lead posse member, LeeAnne Locken, who was sportin' some tribal gear; the longest, feathery things ever seen sans war paint and a totem pole.
They're dissing Pam when LeeAnne shares the golden rule of Dallas socialites, "Inside the loop, we don't speak like that to one another." Then it hit me, when LeeAnne says "loop" she must be talking about I-635, not Dallas' inner social circle. Locken, Sweetie, Pam lives in Plano.
After Leslie slides a check across the table, LeeAnne confirms that Les is now an official member of the Fashionistas. And after looking at the amount of the check, Les is upgraded to VIP and taught the handshake of the sisterhood but not to board level because, "They are the crème de la crème." Like Duarte.
Speaking of crème de la crème. Across town at Bonnie's place, things are status quo.
Bonnie: You registered for school?

Whitney: Nope.

Bonnie: At the club there's this rumor going around that you have an STD.

Whitney: So?

Jason: I'm not going to have my friends thinking my daughter has STDs.
Jason, dude, she has the c-word stamped on her foot. You're just now worried about what your friends think? But Bonnie and Jason want to prove to the world that Whit does not have STDs so they set up some testing.
Hey guys, I'm just wondering about the logistics of sharing these lab results. I mean, what's the protocol for this type of thing? Post it in the locker room at the club? Put a copy in the Woodhaven newsletter?
Back in Dallas, Connie asks Heidi to the country club's charity event and to donate an auction item. Since it's at Woodhaven, Dillon flings a used handbag Connie's way and calls it a day.
At Meringue bakery, Kalyn is embracing her new career in the cupcake industry. Amber drops by and reminds Kalyn about their agreement; the bakery gig in exchange for a set-up with Tyler. So rather than explain the slightly incestuous turn of events, Kalyn agrees to set them up on a group date and attend as a chaperone of sorts.
Meanwhile, Bonnie accompanies Whitney to the STD test and takes the opportunity to teach her daughter about being a lady, "No one is going to take your word for it. It's all about documentation. You can't just stick words up someone's a**. But you can stick documents up their a**."
Just like my mom always said.
So Dr. Spurlock enters and asks a lot of questions that make Whitney blush. I'd have focused more on the subject matter had I not been distracted by the exam room décor. I think that's a kitchen table and chairs next to the paper-covered patient contraption. I don't trust a doctor with unofficial furniture.
After the doc visit, Bonnie needs a drink. So she heads over to Leslie's apartment to have a glass of wine and talk about Pam. Even more than the part about Duarte denying having had plastic surgery, my favorite part of the visit was this.
Bonnie: I love how she tries to pretend she's an aristocrat.

Leslie: I thought she was a debutante?

Bonnie: From Bonham? Do you really think they have debutantes in Bonham, Texas?
Really can't sum it up any better than that.
Next, Kalyn is supervising Amber at Red River where they've gone line dancing with Tyler and Amber's cousin, Rachel. Amber asks Ty to dance and here's what I think happened off camera.
Ty to production staff: But I can't dance.

Production staff: Just stand there and let Amber twirl under your arm, we'll shoot from behind this half-wall so no one can tell.
But then Kalyn asks Tyler to dance, which is no problem because as it turns out, the one dance Ty can do is the country bump and grind.
And that takes us to the next scene where cameras are lurking around Kalyn's bedroom door just enough to see that Tyler is in there. Under the sheets. With Kalyn. Naked.
Speaking of Tyler being naked, Whitney's lab reports just arrived via snail mail. Looks like everything is positively negative, no STDs. This is good news for Ty's sis, yes?
At the big Woodhaven charity auction, Dillon is upset to see her used Chanel on the silent block going for $850, so she bids to get it back.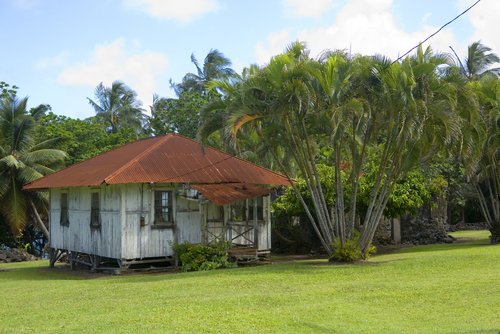 The live auction starts and bids are flying for a fur, a McQueen jacket, a champagne shopping experience and a bunch of other stuff that has never before seen the likes of Woodhaven. But the show-stopper was a 2 week vacay to Mr. Scoma's Hawaiian home. Bonnie scores the trip for $15,000. Bon, text me some pix of the Scoma rez when you get there.
Though Pam was also bidding on the trip, when Bonnie won, Duarte leaned over to demo her high-class ways and tells Heidi, "Dumba**es."
Now, back to that question about the protocol for presenting STD lab results at the country club, Whitney shows us how it's done. Apparently, you wait until a formal event is underway and you approach the last guy you had sex with while he's mingling in a large group. You pull out the wrinkled up hardcopy and declare, "I'm disease free so whatever you got, you got from this slut right here." And of course, you would point to the god-sister of the man you're speaking to.
And this part is optional, Whit opted in, "Everyone knows y'all are f******."
Now here's the part I wouldn't recommend if, like Kalyn, you're trying to keep your sexual relationship with the god-brother on the down low.
Kalyn: And if I was, you're just jealous because I give it to him better than you ever did.
Yeah, not advisable.
Leslie approaches to see what the commotion is all about and I'm sure she regrets that.
Leslie: What's wrong

Whitney: Your son said I was diseased and she [pointing to Kalyn] 'spreaded' it. And so I got tested and whatever he has, he got from her [again with the pointing to the Kalyn].

Leslie: What?

Kalyn: I wasn't even seeing him then.
Yeah, Whit, that must have been when they were still siblings.
Leslie: What do you mean seeing him THEN?
Hannah clears it up for Les, "Your son and your goddaughter are having sex." Thanks Hannah that gets us all on the same page before the next commercial break.
What's that? Melissa, where have you been?
Melissa spouts off to Leslie: How does it feel now? Airing your public problems out to everybody? Your dirty laundry.
Mel, if her problem was already public then we wouldn't be having this discussion. Oh you probably meant PRIVATE. You know, you really should practice your smack-talking lines ahead of time.
Leslie makes an attempt at keeping this thing classy, " I don't have any dirty laundry, thank you." But Bonnie can't help it. She shouts to Mel and nods in Pam's direction, "Your friend does."
Pam is chewing gum with audible force, "Yeah, what is it?" Bonnie will take it from here, "You're so stupid, Pam."
Pam gets up and walks to Bonnie like she's gonna chest bump her. Bonnie doesn't back down, "You want to tell everybody who your alias is?"
Pam: You're a dumb b****. [Foul language exchanged too rapidly to know source]. Don't call me b****, B****.
Bonnie raises her arms to help make the point and shouts to a crowd including Dillon, "Intelligence at it's finest, people." Pam isn't embarrassed, "That's all you've got?"
Pam then apologizes to Heidi, "I'm sorry you had to witness Woodhaven in rare form. I mean, true form. Happens all the time around here."
Heidi speaks for all of us, "Thanks so much but I want to get the Hell out of here."
So.
Over at Verona, Leslie calls a family meeting, "Do you guys have any idea how embarrassed I am to find this out at the club?
Les, your son is sleeping with your god-daughter. You consider them siblings. And the first item on the agenda is your embarrassment at the club?
Second item, "Do you know how freakin' weird it is that you guys hooked up?" Apparently not. Kalyn fires back, "So I don't know why you're making a big deal to begin with."
And that, my friends, is where Style Network leaves us hanging. With an icky, blicky, sick feeling that will only be made worse next week when we can't help but tune in for more dysfunction.