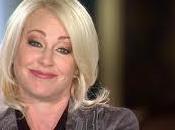 Call it a job related hazard but at times I wonder why Big Rich Texas cast members take the on-camera abuse from Pamela Martin-Duarte without really fighting back.
So I asked around and, on the condition that sources names are off the record, 2 BRT insiders say that some one-way rules were in place this season. They told me that no one was allowed to use the word "expose" or mention "strippers" when talking to or about Duarte.
Apparently this isn't an entirely new concept for the cast. The same sources revealed that from the very beginning of season 1, it was against the rules to ask Pam's husband,  Ignacio Martin-Duarte, what he does for a living.
Iggy, I don't care what you do for a living, I just wonder why you hyphenated your last name with what appears to be Pam's ex-husband's name.  I seriously thought it wasn't true but public records indicate that, indeed, Pamela wears the pants in the relationship.